DSPS
Chabot DSPS is here to provide both in-person and remote services!
Welcome back, we are so glad you are here!
---
In-person and remote DSPS services are available during the service hours listed below:
IN-PERSON Counseling and
Accommodation Services

Monday: 9:00am to 6:00pm

Tuesday: 9:00am to 6:00pm

Wednesday: 9:00am to 1:00pm and 3:00pm-6:00pm

Thursday: 9:00am to 6:00pm
Friday: Closed during summer

NOTE: In-Person Alternative testing by advance appointment only. Please contact: rramento@chabotcollege.edu

PHONE and ONLINE Services
Phone: 510-723-6725
Email: cc-dsps@chabotcollege.edu
Please note: DSPS counseling services will by default be in-person for vaccinated students, but Zoom or phone appointments can also be requested.
For unvaccinated students, remote services will be the primary modality.
Call Us
If you prefer to call us for assistance, our front desk is 510-723-6725.
Email Us
If you prefer to email us your question, please send your email to cc-dsps@chabotcollege.edu for further assistance.
Please note: If sending us official material, such as an IEP or 504, or other disability verification documents, or alternatively making a request for DSPS documents from us, please use your student email account (aka Zonemail).
If you are new to Zonemail, or need to reset your password, please visit the

Zonemail assistance website

.
Holidays and Important Academic Reminder Deadlines
July 4th - Independance Day
August 17th - Fall Semester begins
September 5th - Labor Day
September 5th - Last day to add or drop classes with No Grade of Record (NGR) online
September 15th - Chabot Flex Day part 1 - DSPS: ACE will remain open
September 23rd - Last day to apply for PASS/NO PASS
October 21st - Last day to apply for a degree/certificate
November 8th - Chabot Flex Day part 2 - DSPS: ACE will remain open
November 8th - Election Day - REGISTER TO VOTE
November 11th - Veteran's Day
November 13th - Last day to withdraw with a "W"
November 23rd-26th - Thanksgiving Recess
December 14th-20th - Finals' Week
December 23 to January 2 - Winter Recess
=============2023======================
January 16th, 2023 - Martin Luther King Jr. Day
January 17th, 2023 - Spring Semester begins
February 17 to 20th - President's Weekend for Lincoln and Washington
April 3rd to 8th - Spring Break
May 22nd to 26th - Finals' Week
May 26th - Commencement
May29th - Memorial Day
June 19th - Juneteenth Day
---
Chabot DSPS Solidarity and Support Statement
---
---
At Chabot College, giving all students an equal opportunity for success by devoting ourselves to accessible education is a fundamental value. By joining the Disabled Students Programs & Services (DSPS) program in Building 2400 (ACE, or the Accessibility Center for Education), students are afforded the chance to get the specialized supports, tools, tech, and counseling they need to be their very best. We welcome students with any disability, visible or invisible, and have dedicated counseling, adaptive classes, and accessible technology to support you on your educational journey.
As an example, our students might have physical, communicative, psychological, and/or a learning disability. Our specialized staff is trained to review 504 and IEP plans, as well as medical documentation, which in conjunction with the interactive process are used to determine what the appropriate college-level accommodations are for each individual student. The counseling a student receives will be educational and vocational primarily, but DSPS counselors can also help with limited personal and crisis counseling as well, and then refer students to other campus resources for further assistance. Additionally, we have multiple PSCN (Psychology Counseling) courses which are designed to assist students in their transition to college, as well as help them choose and pursue their educational and vocational paths.
For non-traditional, older, and returning students, who might not have and IEP or 504, or who have never been identified as having a disability, we have half-semester LNSK 116 classes (the first of our Learning Skills classes). This is primarily an assessment class to see if an individual has a learning disability, which is determined through a series of specialized tests.
Coming back to the center, during a student's initial session with a DSPS counselor, there are a number of steps we try to complete. For a good session, the student will need to have previously provided their disability verification, as well as completed DSPS an intake form. It is also essential that a students has applied to Chabot College and received their student ID number (W number). This intake form will need to be updated each academic year, so each year when you come back to campus in the fall please make sure to drop by and fill out a new intake form.
After seeing a counselor, some potential accommodations include:
Access to extended testing time in a distraction-reduced environment
Access to eText and text-to-speech software, to increase retention and understanding
Access to a shared note taker
And several other accommodations, all assigned during the interactive process and as appropriate given disability verification documentation
A student might also receive referrals to other resources, both on and off campus. These include EOPS, Umoja, and Puente, other special programs on campus, and CRIL or DOR for off campus resources.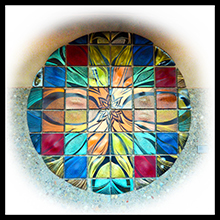 There are many acronyms used around campus, so please see our acronym dictionary for help with understanding the acronyms we use. In short, DSPS (Disabled Students Programs and Services) is the statewide program for all students with disabilities, while DSPS is (currently) the name of our center. A new name for our center will be implemented by summer that highlights our dedication to accessibility.
There are five services in DSPS, the first three of which are in the center itself. These include: specialized counseling, an alternative testing lab, and a high tech computer lab. The other two parts of DSPS not in the center are an adaptive PE program and a Learning Skills program. Additionally, we also offer CAS, or computer application system classes, including intro to keyboarding, intro to Microsoft Word, and intro to assistive technology, specifically Kurzweil scan and read program. These are CAS 100, CAS 101, and CAS 102.
Each fall, DSPS sponsors Disability Awareness Day, which is an informational fair that draws the surrounding community to a day of special speakers, booths with on and off campus resources, a hosted lunch, and features a demonstration or game that changes each year.
Additionally, there is a student run club housed in the DSPS, the Able-Disabled Club, which exists to support the needs of students, provides social gatherings, and creates campus awareness of the needs of students with disabilities. The AD Club offers the campus a challenge: "Dare To Be Aware!"
Are you eligible for Services from DSPS?
To be eligible for support services through Disabled Students Programs and Services, you must:
have completed your application to Chabot College and received your student ID (W#)
submitted disability documentation, either a

Disability Verification form or
an IEP or 504 plan, and

completed an Intake Form, which will need renewed each academic year.
See Equipment and Services available to students
Check out our video detailing the 5 Steps to becoming a DSPS student!
DSPS Mission Statement
Disabled Students Programs and Services of Chabot College seeks to make its programs and services available to individuals with a physical, communicative, psychological, or learning disability. Disabled Students Programs and Services provides opportunities for individuals to achieve through education a richer and more effective life. Our goal is to encourage students with a disability to become independent and assertive participants in their own educational process. Accessibility in classes, facilities, extracurricular activities and in all student support services is our ultimate objective. We believe citizens with disabilities should have a chance to realize their highest potentials.
To achieve these goals, our stated Service Area Outcomes are:
Ensure excellent and equitable student access to accommodation services
Promote student awareness about accommodation services through outreach
Provide recurring opportunities for faculty to Increase their awareness and understanding of accommodations and processes
---
If you have
A Departmental, Procedural, or Resource Information question related to Disability Services;
A comment, question, problem, or suggestion; or
An alternate media or academic accommodation issue needing attention,
Please contact DSPS Director: Nathaniel Rice
---
For general web accessibility issues, please use the reporting form on the Chabot College Web Accessibility webpage.
Contact Us
Building 2400
510.723.6725
FAX: 510.723.7200
Meet Our Team
---
HOURS for Summer 2022
Subject to change due to the ongoing COVID situation. Please see the DSPS front page (above) or contact DSPS for the most current hours.
cc-dsps@chabotcollege.edu
Follow Us