President's Speaker Series
Welcome to the President's Speaker Series.
As part of Chabot's institutional commitment to address systemic racism and to obtain racially equitable student outcomes for Black students, the Office of the President is sponsoring a monthly President's Speaker Series in collaboration with Chabot's Black Educators Association. The purpose of the Speaker Series is to provide further opportunities for faculty, classified professionals, administrators, and students to learn from leaders in the field of culturally responsive pedagogy about topics related to anti-racism, culturally responsive practices, and implicit bias.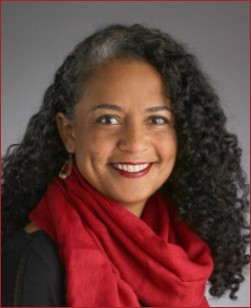 Dr. Na'ilah Suad Nasir
Date: Thursday, March 4, 2021


Na'ilah Suad Nasir is the sixth President of the Spencer Foundation, which funds education research nationally. She has held a faculty appointment in Education and African American Studies at the University of California, Berkeley where she also served as the chair of African American Studies, then later as the Vice Chancellor for Equity and Inclusion. She also served on the Faculty of the Stanford Graduate School of Education from 2000 to 2008.
Nasir's research examines the racialized and cultural nature of learning and schooling, with a particular focus on the experiences of African American students in schools and communities. She recently co-edited The Handbook of the Cultural Foundations of Learning (Routledge) and We Dare Say Love: Supporting Achievement in the Educational Life of Black Boys. She is also the author of Racialized Identities: Race and achievement for African-American youth, published by the Stanford University Press in 2012. Nasir is a member of the National Academy of Education and a Fellow of the American Educational Research Association. She chairs the board of the National Equity Project, and serves as an advisory board member for the Public Policy Institute of California, and the Division of Letters and Science at the University of California, Berkeley. She is also the President-Elect of the American Educational Research Association.
---
Dr. Darrick Smith
Date: Thursday, April 1, 2021
Dr. Darrick Smith is an Associate Professor of Educational Leadership at the University of San Francisco and Co-Director of the School of Education's new Transformative School Leadership (TSL) program. His research interests are culturally responsive discipline practices; critical pedagogy; transformative school leadership, and social justice schooling. Dr. Smith is the founder and former Director of the TryUMF (pronounced "triumph") program in Oakland, CA and formerly served as the Co-Director/Principal of the June Jordan School for Equity in San Francisco.
He has served as a trainer and administrative coach in local school districts as well a Center Director under the Foundation for California Community Colleges- the system for which he still consults as a trainer for the statewide Professional Learning Network. Nationally, Dr. Smith also currently serves as a national consultant for the Now is the Time Technical Assistance (NITT-TA) Center funded through the U.S. Substance Abuse and Mental Health Services Administration (SAMHSA). Internationally, Dr. Smith serves as a professor to practitioners serving within the East Asian Regional Council of Overseas Schools and recently served as a lecturer and scientific reviewer for the United Nations Educational, Scientific, and Cultural Organizations (UNESCO) 12th International Summer School in Warsaw, Poland.
Dr. Smith's pathway has led him to speak at a number of national and statewide conferences on issues of educational reform as well as work in California's correctional facilities while maintain his lifelong dedication to resistance efforts in the Greater Bay Area of Northern California. Such experience has shaped both his research agenda and his pedagogy for the last 20 years.
Some of Dr. Smith's relevant publication titles include:
Nurturing is Not Enough: A Case Study on Social Justice, Caring, and Discipline (2019).
"A Critical Perspective on the use of the Trauma Narrative in American Education." IN: Symbolic Violence in Socio-Educational Contexts: A Post-Colonial Critique (2017).
A Humanizing Approach to Improving School Disciplinary Culture. Bank Street Occasional Papers Series (2016).
---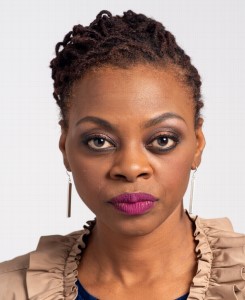 Dr. Yolanda Sealey-Ruiz
Date: Thursday, May 6, 2021
Time: 3-5pm
After registering, you will receive a confirmation email containing information about joining the meeting.
Dr. Yolanda Sealey-Ruiz is an award-winning associate professor at Teachers College, Columbia University. Her research focuses on racial literacy in teacher education, Black girl literacies, and Black and Latinx male high school students. A sought-after speaker on issues of race, culturally responsive pedagogy, and diversity, Sealey-Ruiz works with K-12 and higher education school communities to increase their racial literacy knowledge and move toward more equitable school experiences for their Black and Latinx students.
Sealey-Ruiz appeared in Spike Lee's "2 Fists Up: We Gon' Be Alright", a documentary about the Black Lives Matter movement and the campus protests at Mizzou. Her co-authored book [with Dr. Detra Price-Dennis] Advancing Racial Literacies in Teacher Education: Toward Activism for Equity in Digital Spaces will be published in April 2021. Her first full-length collection of poetry Love from the Vortex & Other Poems (Kalediscope Vibrations LLC) was published in March, 2021, and her sophomore book of poetry, The Peace Chronicles will be released in Summer 2021.