TRIO Educational Talent Search - ETS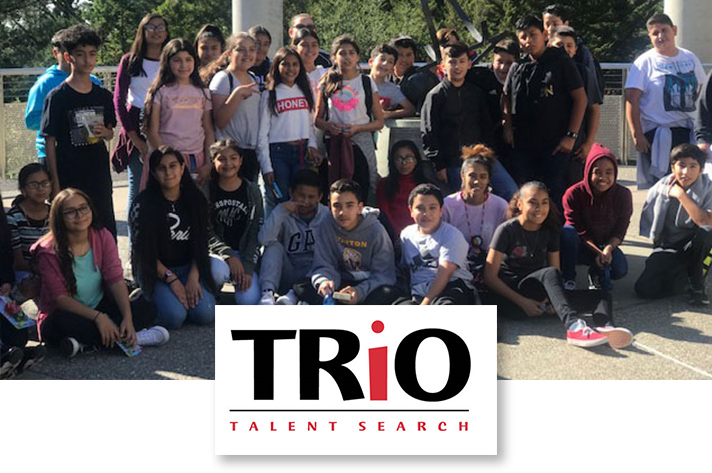 TRIO ETS is a program that motivates and supports students to graduate from high school and go to the college of their choice. We focus on low-income and potential first generation students, but all students are encouraged to submit an application. There are TRIO programs located at colleges and universities across the country, so once you are in TRIO, you are always in TRIO!
Who do we serve?
We serve approximately 600 students in middle and high school in San Lorenzo and Hayward.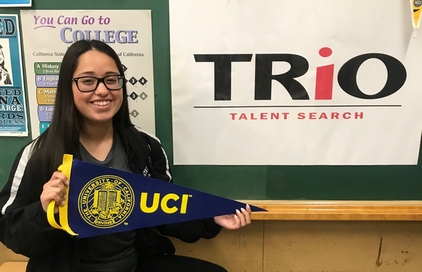 "TRIO has supported me with my college applications and helped me stay on top of everything. It's good to know that I have support."
– G. Jimenez, Hayward High School Graduate, attending Sac State
---
Eligibility
Students must attend one of the schools listed below and be at least 11 years old:
---
Students Receive
Student advising and mentoring
Homework and tutoring assistance
Workshops for students on study skills, college and career exploration and planning, financial aid, and more!
Workshops for parents and caregivers on a variety of topics in which to best support their students
SAT preparation for juniors and seniors
College and financial aid application assistance
Trips to college campuses, cultural and career-related events
Summer programming, including assistance with Concurrent Enrollment
Students at César Chávez Middle School exploring STEM.
---
How to Apply
If your student attends one of the schools listed above, please complete our English Application or our Spanish Application. Please do not complete an application if your student does not meet our eligibility requirements.
For additional information, you may contact us at: (510) 723-7676.
Follow us on Instagram @hpn.ets.chabot.
---
Meet Our Team
Robin Galas
Director
rgalas@chabotcollege.edu
510.723.7570
Building 700 2nd fl, Room 767B
Farin Ealy
Outreach Specialist
fealy@chabotcollege.edu
510.723.7676
Building 700 2nd fl, Room 767B
Contact Us
Building 700, Room 767B - 2nd fl
Meet Our Team