Paralegal Studies
The Paralegal Studies Program offers a 24 academic-unit certificate intended to prepare students for employment as a paralegal for various legal sectors. Students are introduced to the fundamentals of the paralegal profession to enhance the ability to reason, understand and apply correct principles of law by teaching analytical and critical thinking skills.
The program is taught by attorneys and paralegals who have practical experience in the field and satisfies all educational requirements required by California law. As such, you will gain the legal knowledge and skills to land a paralegal job in any state.
Memberships
Member, San Francisco Paralegal Association

WHAT COURSES SHOULD YOU TAKE AND WHEN?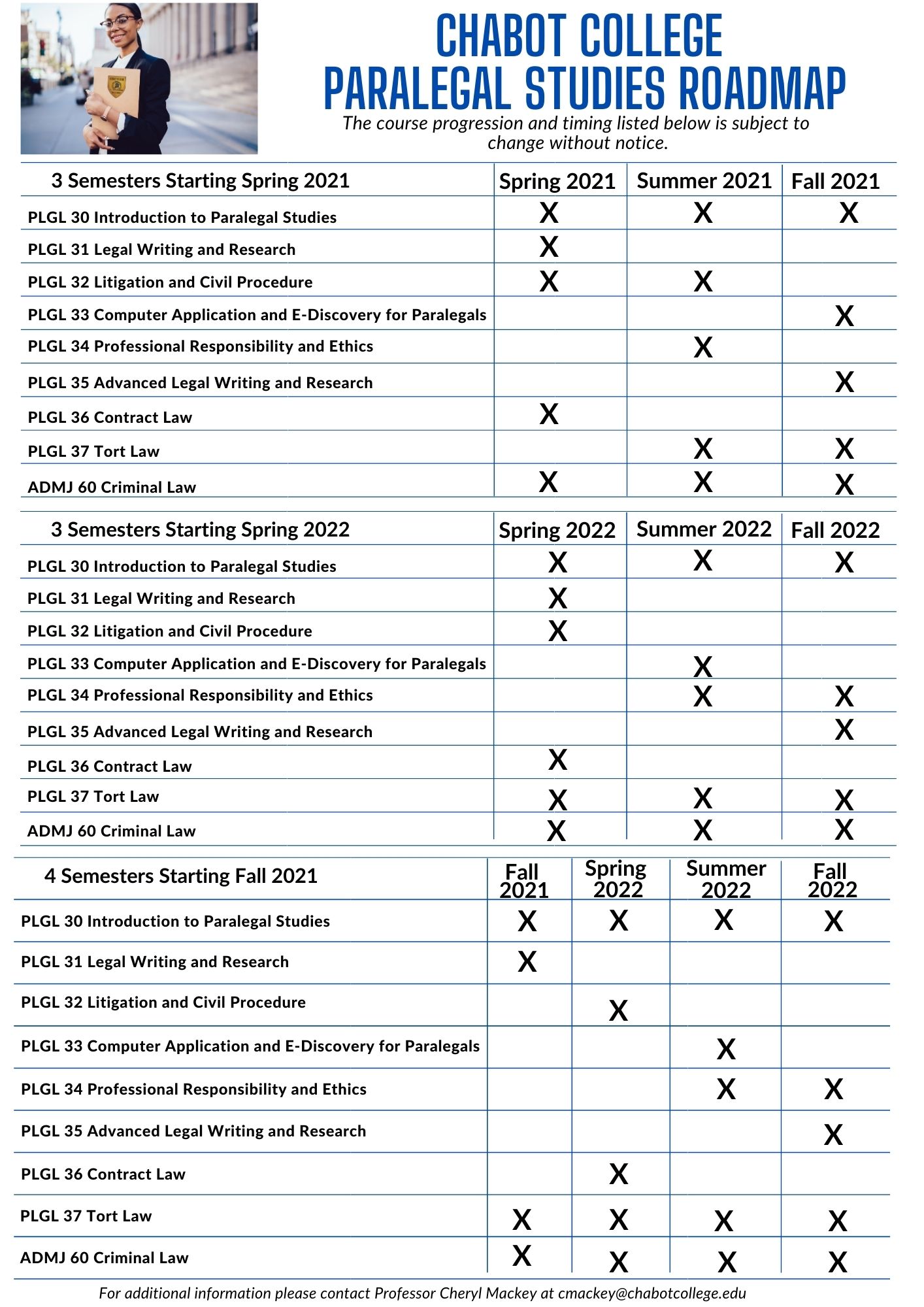 Fall 2021 Courses
Due to COVID-19, all Fall 2021 Courses will be offered fully online. The following courses are available for you to register in today, don't wait!! Log on to your Class-Web to see additional details and register with the CRN.
PLGL 30 - Introduction to Paralegal Studies

CRN: 23308, Professor Graham
Online, 08/30/2021 - 12/21/2021
PLGL 33 - Computer Application & E-Discovery

CRN: 23449, Professor TBD
Online - Mondays 6:30-8:20 pm, 09/20/2021 - 12/21/2021
PLGL 35 - Advanced Legal Writing & Research

CRN: 23450, Professor Lerner
Online - Wednesdays 1:30-2:45 pm, 08/30/2021 - 12/21/2021
PLGL 37 - Tort Law

CRN: 23451, Professor Graham
Online, 09/07/2021 - 12/21/2021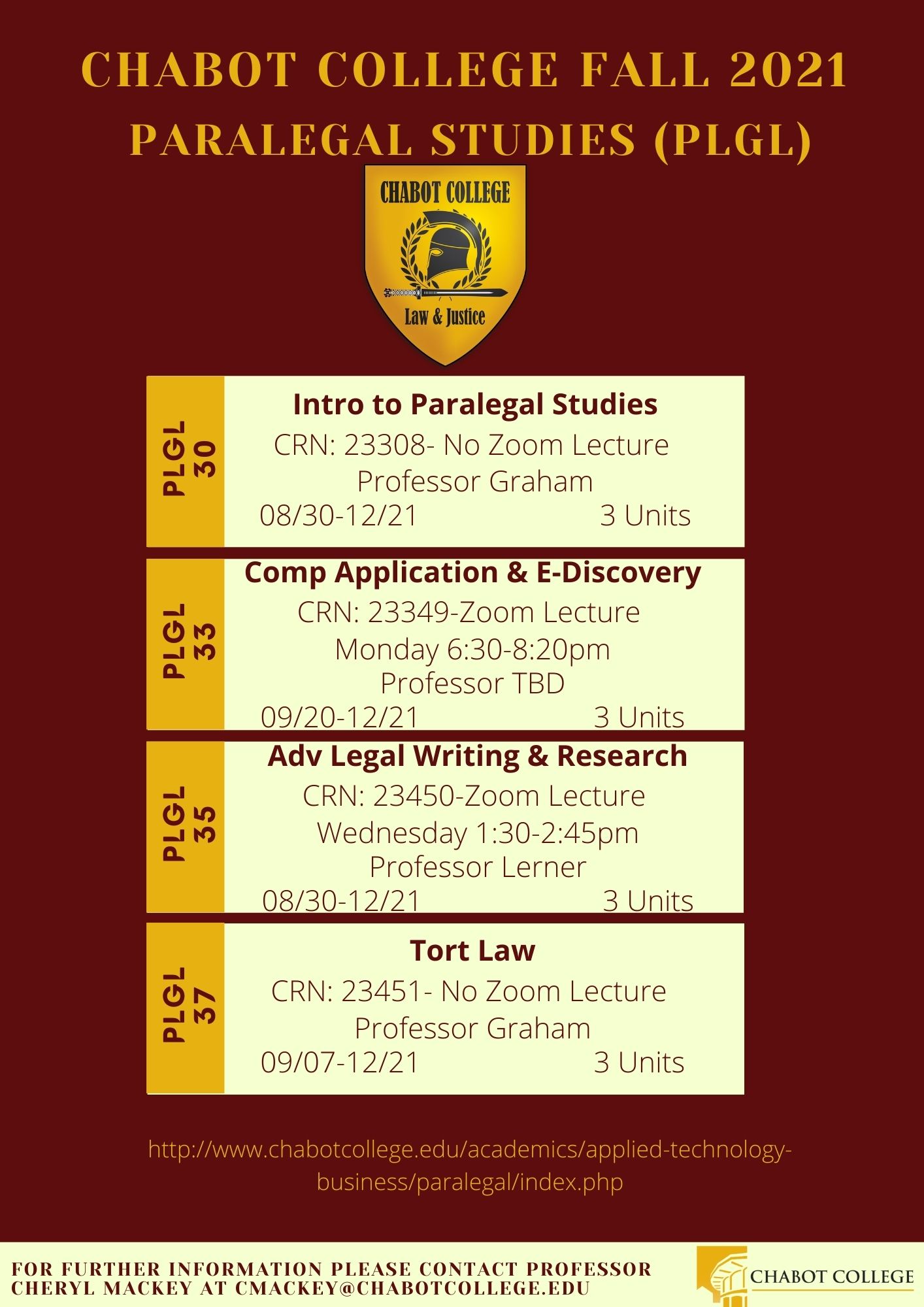 * Please see Chabot College Administration of Justice webpage for information regarding ADMJ courses.
Contact Us
Cheryl Mackey, Esq.
Department Chair/Faculty

510.723.6973

cmackey@chabotcollege.edu

Building 400, room 402J - 1st fl
Jessica Graham, Esq.
Adjunct Faculty

jkgraham@chabotcollege.edu

Building 400, 1st fl
Sunny Lerner, Esq.
Adjunct Faculty

slerner@chabotcollege.edu

Building 400, 1st fl
Palvir Shoker, Esq.
Adjunct Faculty


Meet Our Team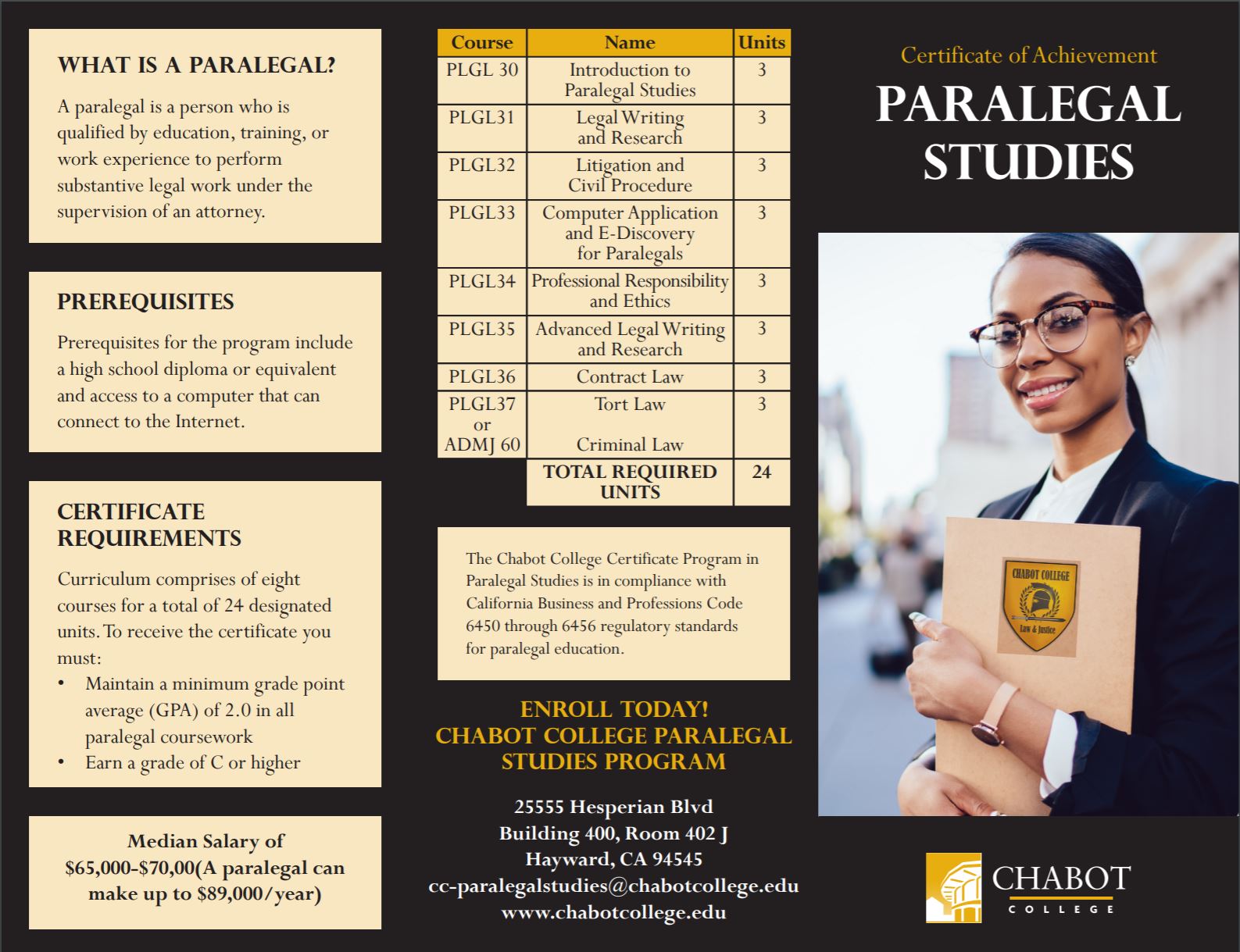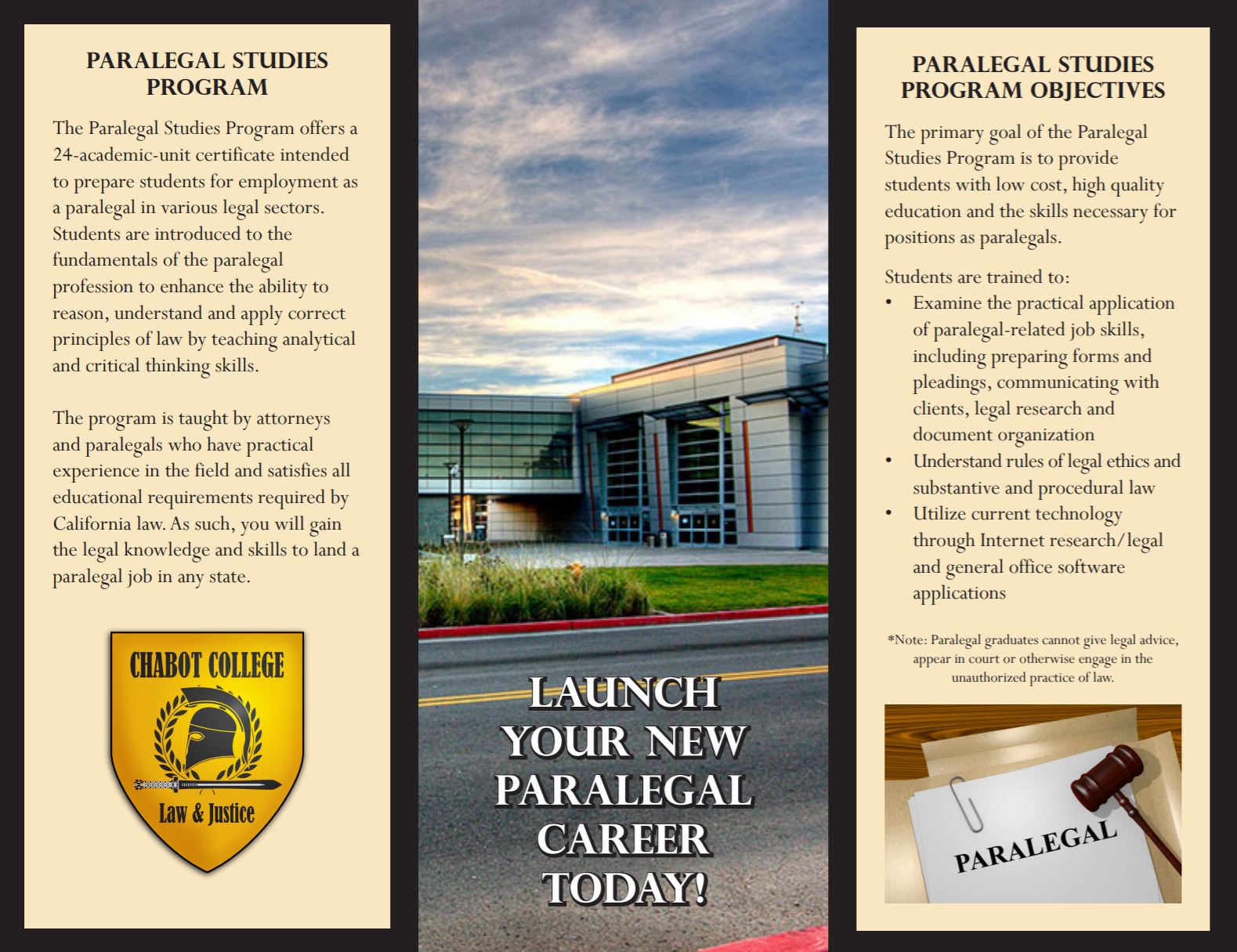 Career Paths
---
Corporate Paralegal

Litigation Paralegal

Discovery Paralegal

Legal Analyst

Legal Support Specialist

Legal Assistant

Law/Court Clerks

Litigation Clerk