Black Cultural Resource Center
The Chabot College Black Cultural Resource Center (BCRC) is a collaborative space designed by students, for students. The BCRC is intended to support the needs of our students who identify as Black, African American, Afro-Latinx, and all other students of the African diaspora. We aim to engage the whole campus in learning about the African diaspora, and cultures connected to the diaspora. The BCRC provides services such as mental wellness counseling, academic and career counseling, transfer resources, and basic needs support. We also have a computer lab, a lending library, and a quiet space for studying. The BCRC hosts cultural events and workshops on diverse topics that motivate students to explore new areas of interest. Come visit us! We are located on the first floor of the library building in room 136.
Hours
Beginning Spring 2022, the Black Cultural Resource Center is open on campus for in-person services. Contact us or stop by during business hours listed below. You may also chat online with a BCRC Peer Guide if you have general questions.
In-person Hours
Mon-Thurs: 9:00 am - 2:00 pm
Fri: Closed
Building 100, Room 136
510.723.7615
cc-blackexcellence@chabotcollege.edu
See Hours
---
Follow Us
---
Watch the 2022 Chabot-Las Positas Black Grad Celebration!
---
The Black Excellence Collective & The BCRC
---
Our Services
---
Chat Online with a BCRC Peer Guide!
Immediately connect with a trained student employee who can answer basic questions and help you with enrollment, registration, financial aid, and much more!
Online Chat Hours
Tuesdays 9-12 pm
Wednesdays 2-4 pm
Thursdays 9-12 pm
Chat online with a BCRC Peer Guide
Or, contact the general Peer Guide Support Line.
Academic Counseling
Coming Soon
Mental Health Counseling
By Appointments & Group Sessions
For individual mental health counseling, please complete this short referral form.
If you have questions or would like more information, please contact us.
By Workshops and Group Sessions
The BCRC also offers weekly mental health workshops & group sessions. Contact us for more information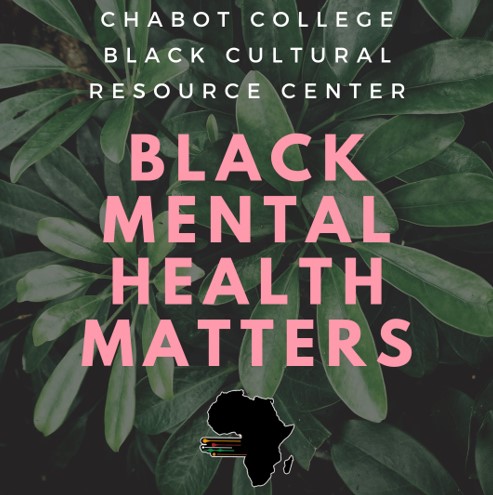 The Black Excellence Collective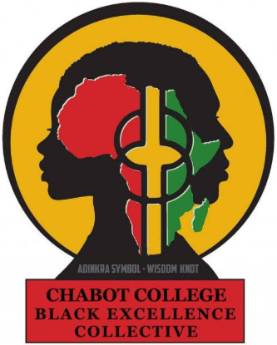 Our community is strong and thriving here at Chabot College. We're here to support each other and learn together. We want you to join us!
The Black Cultural Resource Center
Chabot-Las Positas Black Education Association - An affiliate of the Western Region Council on Black American Affairs
Annual Activities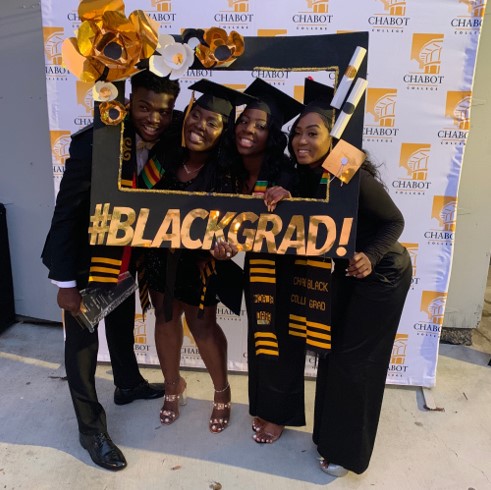 We celebrate Black culture and our community throughout the year. Events and activities are open to all students and Chabot community members.
Black Scholars Family Night
Black Graduation Celebration
Black Transfer Day
HBCU Campus Tours
Sister Circle Workshops
Brother to Brother - Black Men's Forum