The Zone Student Portal is unavailable.
However, you can still access
Class-Web
and
Zonemail
Employee Email Issue
: Currently, Outlook is experiencing difficulties accessing email. Please
read options and support
.
Nursing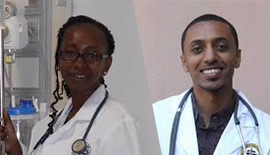 Equity Statement
The Chabot College nursing program acknowledges the structural and systemic racism embedded in our society, education, and healthcare. In response, we firmly commit to
exposing and eradicating
racism by reasserting diversity, equity, and inclusion as one of our nursing program's core values. We are committed to fostering a climate that is inclusive and welcoming of all students and faculty.
LVN-RN Program Fall 2021 Cancelled: Due to the pandemic, and the affect on our student nursing clinical experience, we have decided to not offer the LVN-RN Program for Fall 2021. We will still admit a generic RN class and you may apply for that.
---
Nursing Applicants and the Pandemic
Science Prerequisites: Since we are using the Merit Based Criteria, if you are taking a prerequisite that is used to calculate your GPA, it is advised that you take a Letter grade instead of Credit/No credit or Pass/No pass
If you use the credit/no credit option you will receive a "C" letter grade for the GPA calculation.
If you take a science that includes a lab, during the spring or summer semesters of 2020, we will accept an online lab. This will apply to Spring, Summer, and Fall 2020 semesters only; possibly Spring 2021.
---
TEAS Exam: Chabot will hold a virtual ATI-TEAS exam through Proctorio on January 9th, 2021. Please check the TEAS page on the sidebar navigation menu for more information.
November 1, 2020 to January 30, 2021
Background: For the first few months of this year, the nursing information meetings were in person and when a student registered, he/she got a meeting ticket. Then the pandemic hit and we had to do the meetings using distance education over zoom. Staff could not hand out a ticket so the student was advised to do a 5 question survey monkey quiz after the meeting and submit a copy with your application.
For the electronic nursing application this year, students should submit a PDF copy of your ticket or a PDF of the Survey Monkey quiz.
On the portion of the application that asks for a meeting ticket number you can insert your ticket number if you attended a meeting in person or the date you took the survey monkey. Either will work.
Transcripts
In the past, students were advised to put all sealed transcripts together into a large manila envelope. Now, A&R would like the transcripts sent electronically if possible. If using credential/Parchment for electronic transcripts for the quickest and most accurate delivery, select the information for Chabot College that already exists in the ordering system. For any other service have transcripts sent to
cc-transcripts@chabotcollege.edu
Reminder:
All nursing application documents should be emailed as a complete PDF to cc-nursingapp@chabotcollege.edu
Transcripts can be sent to cc-transcripts@chabotcollege.edu
Note that we can only accept PDF attachments. No photographs (no JPG/PNG). If your college does not have electronic transcripts available then mail transcripts to:
Chabot College
ATTN: Admissions & Records
25555 Hesperian Blvd.
Hayward, CA 94545
Nursing at Chabot College
Provides the necessary knowledge and skills on becoming a Registered Nurse (RN). RN continues to be a popular job and in very high demand. If you're ready to take the next step of becoming one, our Nursing program can help you get there. Fall 2020 application is closed. Fall 2021 application through Class-Web will open on November 1, 2020 and will close on January 31, 2021. You must have a student Chabot Student ID to apply, attend mandatory information meeting and complete all pre-requisites by December 31, 2020 to apply for Fall 2021.
Why Chabot
Faculty with 20+ years of experience

Modern facilities and simulation labs preparing students with real life scenarios

Dedicated counselor for nursing program

50-75% of graduates transfer to BSN program with CSUEB bridge program

Non-Violent Crisis Intervention Training (NVCI) available

Test-taking preparation seminars

Affordable

Exemplary NCLEX passing rate:


| Year of Graduating Class | Passing Rate |
| --- | --- |
| Class 2019 (29) | 100% |
| Class 2018 (32) | 100% |
| Class 2017 (32) | 100% |
| Class 2016 (30) | 100% |
| Class 2015 (40) | 98.0% |
We offer 2 programs
Registered Nursing
Acquire an Associate in Nursing and qualify on becoming a RN


LVN to RN
Provides LVNs two options to qualify on becoming a RN
Foreign Trained Registered Nurses
If you have been referred to take specialized classes by the BRN, unfortunately, Chabot Nursing can no longer accommodate this request.
Opportunities
RN is projected with an average hourly wage of $56.50 in Alameda County 2014-2020. The outlook for RNs will continue to be positive as a very high in-demand job with a projected job growth of 16% from 2014-24 due to emphasis on preventive care, growing rates of chronic conditions such as diabetes and obesity, and demand for healthcare services as people are living longer and more actively.
Many of our graduates work at Bay Area health facilities in various positions and even return to Chabot's Nursing Program assisting current students. Our program offers a pathway for students to becoming RNs and to take advantage of these opportunities.
Building 2200, Room 2273 - 2nd fl
510.723.6896
RNProgram@chabotcollege.edu
HOURS
Monday - Friday 8:30 - 5:00
Hours are subject to change
---
Connie Telles
Director of Nursing Program
Vacant
Senior Administrative Assistant
Meet Our Team