Faculty and Staff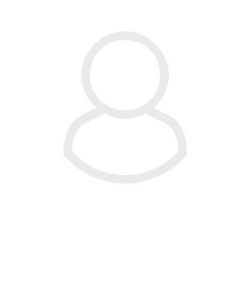 Reena Jas
Counselor
rjas@chabotcollege.edu
510.723.6741
Building 700, Room 753 - 2nd floor
---
Pedro Reynoso
Outreach & Instruction Librarian
Pedro spent his early childhood in Mexico, where he was born. He arrived to the Bay Area along with his parents and four siblings in the late 1980s, where they have since settled. After graduating from James Logan High School he earned his B.S. Degree in Communications at Cal State, San Luis Obispo; followed by a Masters Degree in Library and Information Science at San Jose State. As an Outreach & Instruction Librarian, his primary role is to facilitate access to information—regardless of format. His commitment to information literacy stems from his varied experiences as an information professional in different settings (e.g., El Mensajero Bilingual Newspaper, KPFA Community Radio Station, National Museum of the American Indian, La Mujer Obrera, a non-profit organization).
Carmen Johnston
English Faculty
Carmen comes to Chabot with a lot of experience in the youth development field. She has worked at non-profit organizations such as the Oakland YMCA and Girls Incorporated of Alameda County. She has a B.A in Liberal Studies with a concentration in Ethnic Studies, and a M.A in English/Creative Writing. Both of these degrees are from San Francisco State University. Carmen is "Bay Area born and bred"; she grew up in San Jose and has lived in Oakland for the last fifteen years. Her interests as an instructor lie in promoting activism and the spirit of social change. Her classes always include reading materials from a multi-cultural perspective as well an examination of social issues such as race, class, and sexism. Carmen is a poet who self-published the book "Confessions of a B-Girl". In her spare time, she enjoys being with her family and friends, playing with her daughter, writing and laughing.
Jason Ames
Communicaton Studies Faculty
Jason Ames is a Communication Studies Instructor and the former Director of the National Award winning Forensics team. Jason is an alumnus of Chabot College, and a graduate of San Francisco State University, where he earned a Bachelors Degree in Sociology. He then went to Cal State University, Hayward, where he earned his Masters Degree in Speech Communication. Since High School, Jason has been a member of the Human Rights group, Amnesty International, working as a volunteer and writer. He is currently interested in civic engagement and co-coordinates The Hayward Great Debate. Jason is a fierce advocate for Human Rights, especially focusing on housing rights, free speech, and political freedom. Jason hopes to bring these experiences to the CIN! learning community. In his free time, Jason enjoys playing golf and soccer, drumming, gaming, and most importantly spending time with his daughter.