Student Orientation and Registration - SOAR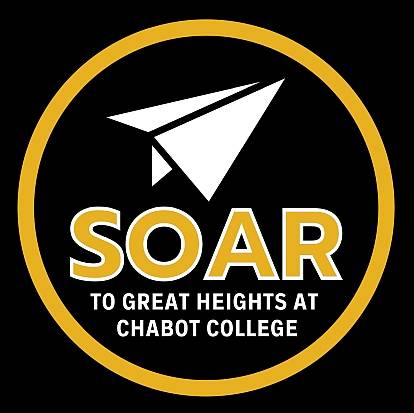 The SOAR Program is now open for Summer/Fall 2023 registration.
S.O.A.R. (Student Orientation And Registration) provides High School Seniors with:
Early Registration
Support for a smooth transition to college
If you are planning to register for Fall 2023 classes, please feel free to use the helpful steps outlined below.
To learn more about the SOAR program, watch a recorded SOAR presentations here
Contact Us
Building 700, Room 714A
Contact a peer guide Monday - Thursday, 10am - 4pm:
510.274.1550
or Online Chat
Monday - Thursday, 9am - 5pm
Contact the SOAR team
510.723.6722 or 510.723.7579
cc-soar@chabotcollege.edu
HOURS
Steps to be eligible for Early Registration
STEP 1: Apply to Chabot College
Apply online to Chabot College
IMPORTANT Be sure to do the following:
Under the "education section"

please choose the option "received high school diploma" and enter date of graduation.

Supplemental Questions section:

"Are you currently a high school senior?" answer YES
For assistance, contact the Peer Guide
STEP 2: Apply for Financial Aid (required for Chabot Promise - free tuition for 2023/24)
Apply for Financial Aid (FAFSA or CA Dream Act) by the March 2, 2023 Priority Deadline.
The Chabot College Promise (free tuition for first year) requires the FAFSA or CA Dream Act Application and is available to students regardless of income!
Go to the Financial Aid Steps page for links to the FAFSA and CA Dream Act Application and important information on how to apply.
Attend free Cash for College workshop on Wednesday, February 15, 2023 at Chabot College.
Watch this video about Financial Aid at Chabot College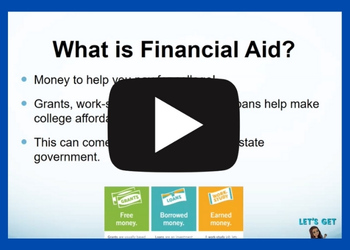 Visit the Financial Aid website for financial aid info and assistance.
STEP 3: Set up your Class-Web and Zonemail account
Class-Web is the student portal where students can access their grades and transcripts, register for classes, check financial aid status, and many other services.
Watch this video on how to log into CLASS-Web
USER ID
Your user ID is your W# (include the W)
To find your W#, check your email for a message from the Admissions Office.
It starts with a W and has eight numbers following (example: W12345678)
If you have not received a W#, you can also use your social security number or CCC ID number to log into CLASS-Web.
PIN
Your PIN will be your 6-digit birthday, mmddyy
Example PIN: 012292.
You will change your pin after your first login
Keep your W# and PIN in your phone or in a safe place.
Zonemail is your student email. It is important to check your Zonemail regularly as all official Chabot communication comes to this email (i.e. financial aid info)
See How to Set up your Zonemail account
Visit the Zonemail website for additional info and assistance.
STEP 4: Complete the Online Orientation
IMPORTANT: After completing the orientation, print or take a picture of the confirmation page for proof of completion.
STEP 5: Complete the Math and English course selection in CLASS-Web
STEP 6: Create a student education plan
Create a student education plan with a counselor.
A student education plan is a schedule of classes you will take your first semester.
Starting March 13, Sign up for a First Semester Planning Session
If you are a current high school senior who has an IEP or 504 plan and wants accommodations/support from the DSPS: ACE (Disabled Student Programs & Services: Accessibility Center for Education), please call 510-672-5784, or email cc-dsps@chabotcollege.edu to submit paperwork and set an appointment with a DSPS counselor. All academic accommodations are provided through the DSPS office.
STEP 7: Complete the Title IX - Sexual Assault & Violence Prevention training
STEP 8: Register for your classes during SOAR Early Registration Days!
Saturday, April 29th, 2023.
Detailed information to come in March 2023.
STEP 9: Submit additional required forms to the Financial Aid Office starting April 1, 2023. Due July 1, 2023.
Additional Support Steps