Standing with Black and AAPI Communities
The Counseling Division advocates for those we serve. Counselors are charged with providing a safe space for all students to receive effective guidance and counseling. In addition, we provide curriculum that connects a multicultural context from a counseling perspective. As an anchoring figure within student services, the Counseling Division is uniquely positioned to not only respond to these challenges but to also bring forth solutions. We are well aware of the statistics we see each year that show Black students persisting at lower rates than almost every other group. Enough is enough! While we recognize that this is also an appropriate time for individual self-reflection, our primary focus now is immediate actions.
As our country continues to grieve the losses of more Black lives and attempts to understand and reconcile the systemic racism and institutional prejudices that allowed for these losses, the Counselors, Classified Professionals, and Dean of the General Counseling Division would like to voice our unwavering commitment to our Black Student community. We condemn white supremacy and systemic racism. As a collective body we unequivocally state that Black Lives Matter and they have always mattered.
To support all of our students during this time, college resources and community resources are available.
IN SOLIDARITY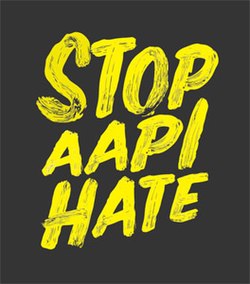 The Counseling Division at Chabot College stands with our Asian, Asian-American and Pacific Islander (AAPI) students, classified professionals, faculty, administrators and members of our community. We condemn hate, violence and targeted attacks against people of Asian-descent, especially in the wake of the global pandemic.
AAPI communities have recently and throughout history experienced exclusion, violence and institutionalized oppression that continue today as we have seen with the recent murders of 6 women of Asian-descent in Georgia. We send our condolences to the friends and loved ones of the victims of these horrific attacks across the country and in the Bay Area. Anti-Asian attacks have no place in our communities and at our campus.
Our office is committed to supporting, honoring and respecting the lives and experiences of AAPI communities. We will reflect on our own biases, practices and actions that may cause harm to AAPI communities on our campus and beyond. We stand in solidarity with and offer our unconditional support to AAPI community members at Chabot College. We encourage everyone to become familiar with and share the resources made available by Chabot's Asian Pacific Islander Education Association (APIEA) .