Our Admissions & Records Department is experiencing email issues
which is causing delays in responding to inquiries and processing forms. We appreciate our community and students' patience while the Tech team is working to resolve this.
We will continue to post progress and resolution updates here.
---
Employee Email Issue
: Faculty experiencing email issue can visit the
ITS System Status page for updates
.
DSPS
Due to the COVID-19 shelter in place, the DSPS Chabot College counselors and staff are not available in-person, but are providing services and accommodations remotely. If you need to speak with someone quickly, during the listed service hours below, please click on the DSPS Virtual Lobby button, log into ConexED, and someone will be with you shortly:
Monday- Thursday
If you prefer to call us, please contact us at 510-936-1240 and please leave a message. It may take 24 hours or more to reply to your message.
If you prefer to email us, please email us at

cc-dsps@chabotcollege.edu

for further assistance. It may take 24 hours or more to reply to your email.
Please note: To verify student identity, please submit official material, including disability verification documents, using your school-issued student email account, through Zonemail.
If you are new to Zonemail, please start with the

Zonemail tutorial

.

Also, on a limited basis, Virtual Chat DSPS staff, via CraniumCafe card, is also available.
---
---
At Chabot College, giving all students an equal opportunity for success by devoting ourselves to accessible education is a fundamental value. By joining the Disabled Students Programs & Services (DSPS) program in building 2400, students are afforded the chance to get the specialized supports, tools, tech, and counseling they need to be their very best. We welcome students with any disability, visible or invisible, and have dedicated counseling, adaptive classes, and accessible technology to support you on your educational journey.
As an example, our students might have physical, communicative, psychological, and/or a learning disability. Our specialized staff is trained to review 504 and IEP plans, as well as medical documentation, which in conjunction with the interactive process are used to determine what the appropriate college-level accommodations are for each individual student. The counseling a student receives will be educational and vocational primarily, but DSPS counselors can also help with limited personal and crisis counseling as well, and then refer students to other campus resources for further assistance. Additionally, we have multiple PSCN (Psychology Counseling) courses which are designed to assist students in their transition to college, as well as help them choose and pursue their educational and vocational paths.
For non-traditional, older, and returning students, who might not have and IEP or 504, or who have never been identified as having a disability, we have half-semester LNSK 116 classes (the first of our Learning Skills classes). This is primarily an assessment class to see if an individual has a learning disability, which is determined through a series of specialized tests.
Coming back to the center, during a student's initial session with a DSPS counselor, there are a number of steps we try to complete. For a good session, the student will need to have previously provided their disability verification, as well as completed DSPS an intake form. It is also essential that a students has applied to Chabot College and received their student ID number (W number). This intake form will need to be updated each academic year, so each year when you come back to campus in the fall please make sure to drop by and fill out a new intake form.
After seeing a counselor, some potential accommodations include:
Access to extended testing time in a distraction-reduced environment
Access to eText and text-to-speech software, to increase retention and understanding
Access to a shared note taker
And several other accommodations, all assigned during the interactive process and as appropriate given disability verification documentation
A student might also receive referrals to other resources, both on and off campus. These include EOPS, Umoja, and Puente, other special programs on campus, and CRIL or DOR for off campus resources.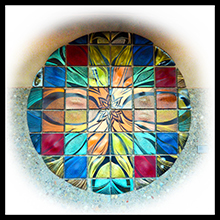 There are many acronyms used around campus, so please see our acronym dictionary for help with understanding the acronyms we use. In short, DSPS (Disabled Students Programs and Services) is the statewide program for all students with disabilities, while DSPS is (currently) the name of our center. A new name for our center will be implemented by summer that highlights our dedication to accessibility.
There are five services in DSPS, the first three of which are in the center itself. These include: specialized counseling, an alternative testing lab, and a high tech computer lab. The other two parts of DSPS not in the center are an adaptive PE program and a Learning Skills program. Additionally, we also offer CAS, or computer application system classes, including intro to keyboarding, intro to Microsoft Word, and intro to assistive technology, specifically Kurzweil scan and read program. These are CAS 100, CAS 101, and CAS 102.
Each fall, DSPS sponsors Disability Awareness Day, which is an informational fair that draws the surrounding community to a day of special speakers, booths with on and off campus resources, a hosted lunch, and features a demonstration or game that changes each year.
Additionally, there is a student run club housed in the DSPS, the Able-Disabled Club, which exists to support the needs of students, provides social gatherings, and creates campus awareness of the needs of students with disabilities. The AD Club offers the campus a challenge: "Dare To Be Aware!"
Are you eligible for Services from DSPS?
To be eligible for support services through Disabled Students Programs and Services, you must:
have completed your application to Chabot College and received your student ID (W#)
submitted disability documentation, either a

Disability Verification form or
an IEP or 504 plan, and

completed an Intake Form, which will need renewed each academic year.
See Equipment and Services available to students
Check out our video detailing the 5 Steps to becoming a DSPS student!
DSPS Mission Statement
Disabled Students Programs and Services of Chabot College seeks to make its programs and services available to individuals with a physical, communicative, psychological, or learning disability. Disabled Students Programs and Services provides opportunities for individuals to achieve through education a richer and more effective life. Our goal is to encourage students with a disability to become independent and assertive participants in their own educational process. Accessibility in classes, facilities, extracurricular activities and in all student support services is our ultimate objective. We believe citizens with disabilities should have a chance to realize their highest potentials.
If you have
A Departmental, Procedural, or Resource Information question related to Disability Services;
A comment, question, problem, or suggestion; or
An alternate media or academic accommodation issue needing attention,
please contact DSPS Director: Nathaniel Rice
For general web accessibility issues, please use the reporting form on the Chabot College Web Accessibility webpage.
Contact Us
Building 2400
510.723.6725
FAX: 510.723.7200
Meet Our Team
---
HOURS for Spring 2021
Mon-Thurs: 8am - 6pm
Friday: 8am - 1pm
Follow Us